The British Tennis Coaches Association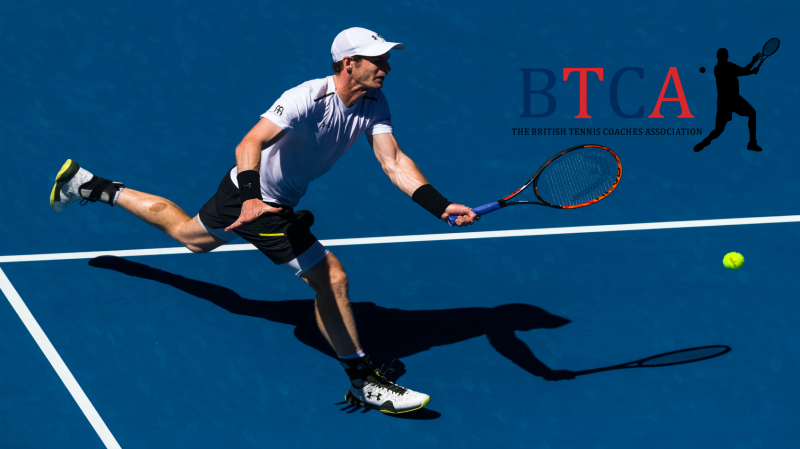 Welcome to BTCA


The independent professional body for all tennis coaches in the UK


By joining BTCA you are enrolling as a member of the most dynamic fraternity of tennis coaches in the UK.

The organisation has over 75 years of history, yet still strives to be at the forefront of everything that is new, imaginative, and innovative in British Tennis.
The British Tennis Coaches Association membership offers a level of independent expression for coaches that enables them to openly share ideas and work through alternative concepts and coaching methods, and membership is open to any reputable individual that holds or is working towards holding a recognised tennis coaching or teaching qualification.
Along with an attractive and affordable 'Coach Insurance' package, BTCA also provides coaches with their own personalised websites with integrated club and coach management software packages absolutely free of charge through our partners at Bizzego.com and members can also set up their own online shop at mycoachbase.com and sell products.

Tennis Clubs that have a BTCA Member Head Coach can also join BTCA and benefit from the free website and shop packages.

BTCA also allocates a Bronze membership for tennis players, parents and enthusiasts that provides them with informative support, and enables them to network with our BTCA Member Coaches.

Through our Coach Education and Development Partners, BTCA also provides its members with Coach Qualification and Development courses and on-line support and learning packages that help to ensure that all coaches have the tools they need to put together top quality coaching programs.

BTCA Coaches can even coach their own students in preparation for full BTCA Coach Qualification and therefore train and sustain their own ongoing training team. This not only helps you improve the quality of your club programs, but also helps you increase motivation and participation.

BTCA membership also provides coaches with access to thousands of pounds worth of online training videos and resource materials.

BTCA also hosts many fun and informative networking events throughout the year that keep BTCA coaches in touch with what's happening in tennis, nationally and internationally.

Join us today and be a part of the greatest team of tennis coaches in the UK.

The British Tennis Coaches Association also deliver Mental Health First Aid Training and offer mental health advice and support for all BTCA members and their families.